Are you daydreaming of adventures to far off places? Have you considered a job that will pay you while you get to travel the world?
I know what you're thinking, this sounds too good to be true. Well you'd be wrong.
There are jobs out there that let you travel while earning money and building your career. Here are our top 5 picks.
English teacher
If you have a passion for teaching and a passion for travel, then you should consider becoming an English teacher.
The main requirements for teaching English are that:
Your native language is English
You have a TEFL (teaching English as a second language) or TESOL (teaching English to speakers of other languages) certificate.
A university degree and teaching experience like working as a tutor or educational aide can also help you land a job.
Job duties includes preparing lessons, teaching English skills like reading, writing and speaking and helping students with their work.
It's a good idea to find out what requirements you need before you apply. Some companies will require you to have a certificate and it's best to look into the credentials you need first.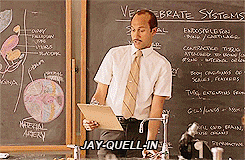 Au pair
If you love children and want to travel the world then becoming an au pair might be the perfect gig for you.
Au pairs usually live with a host family in exchange for looking after their children and light housework.
Many host families will even bring their au pair on holidays to help with the children while exploring different countries.
It's a great job if you want to experience life in a different country and explore the world.
Cruise ship worker
Ahoy, me hearties! If you like sailing the high seas, exploring the world and getting paid. Then you might consider a job on a cruise ship.
There are lots of types of jobs on offer that require different skillsets – ranging from waiters to housekeepers to performers and everything in-between.
One of the best parts about working on a cruise ship is getting free accommodation and board. It seems like a glamorous job, but it also requires a lot of hard work and long hours.
Do your research to make sure that working on a cruise ship is the right fit for you. Moreover, if you get seasick, it might not be the best choice for you.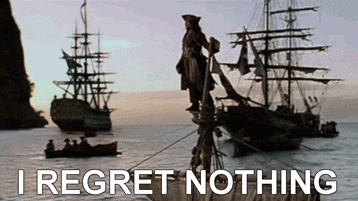 Tour guide
If you're outgoing, friendly, and have strong wanderlust, then perhaps becoming a tour guide is the right job for you.
You don't need a qualification to become a travel guide, but it can help. However, it's essential that you can multitask, manage large groups and have local knowledge of the area you're travelling in.
It's also a good idea to check with the company you're applying for a job with to find out what other requirements you need to meet.
Flight attendant
If you enjoy jet setting across the globe, then becoming a flight attendant might be right for you.
Daily duties will generally consist of attending to passengers' needs, preparing and serving drinks and food, safety checks and monitoring the cabin.
You don't need any formal qualifications to become a flight attendant. But you generally need to have some customer service experience, a first-aid certificate and a passport.
Flight attendants often work long and crazy hours, which can be mentally and physically exhausting. Travelling across time zones can also affect your health and sleep. If you can handle that, there are perks like discounted flights for you and your family and the opportunity to see beautiful places across the world.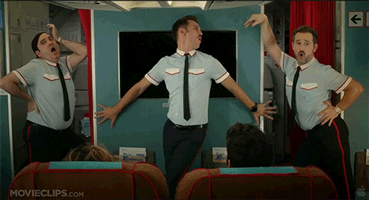 Finally, if you are considering an overseas job, don't forget to do your research. Check your eligibility to work in a particular country and what visas you might need. You should also read up on local laws, cultural expectations, and work conditions so there are no nasty surprises when you arrive.
Have you worked overseas before? Share your tips in the comments below.
Images: Giphy, iStock